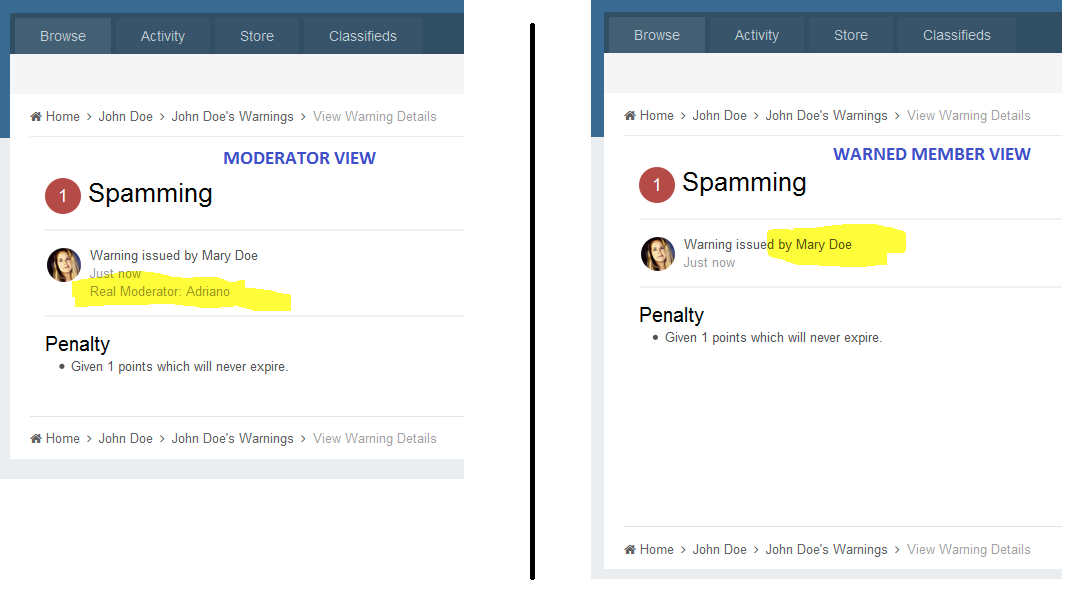 Generic Moderator for Warnings 1.0.0
IPB version: 4.x | Demo link:
https://invisioncommunity.com/files/file...-warnings/
his plugin will preserve the identity of your moderators by using a generic user as the author of warnings.
Notes:
Only moderators with permission Can issue warnings? can view the real moderator on warning details
Warned members won't be aware of the real moderator who issued the warning: the user won't see the real moderator on warning details or on received email
The generic moderator does not have to be a moderator; you can choose a regular member.
Real moderators will be back on plugin uninstall
Download
Direct download
https://mega.nz/#!CcMEgA5I!ZtLl6uNeViTgs...4SfCwBkxOA